Hello There!
I'm Afra, a Therapist, an NLP Practitioner and a Parent Coach and I can't wait to join you on your parenting journey and help you raise kind and confident children AND become the parent you always wanted to be!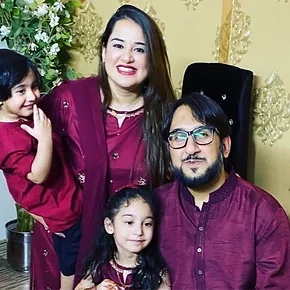 Things I can help YOU with:
Parenting dilemmas



For ages 0-11 (direct guidance to parents)




For ages 12+ (partnered guidance to teens and parents)





New Parents or Parents-to-be



Planning on having a baby and wondering if its too soon to learn healthy parenting practices? Your timing is perfect! Don't hesitate to start now when you still have free time!





Relationship advice



Single moms (supporting your children and yourself)​




Divorced ladies




Struggling couples





Healing journey



A trauma-informed approach to healing and future goals​




Anger management and emotional regulation skills




Dealing with toxic-behavior people





Career Guidance



What should I do with my life?​




My teen needs direction for the next steps in life



What You Get:
- 1 online session with Afra
- 1 week of follow-up WhatsApp support
I am certain you will benefit from this consult and would find this to be beneficial for your healing and parenting journey.
Your Investment:
$95
Book Now
4-Hours Consult with Afra
What You Get:
- 4 online sessions with me
- 1 month of WhatsApp support during the consults
In these sessions, I work with the clients to set goals that they wish to achieve in the duration of these sessions. We then work towards achieving those desired goals, as much as possible. This is a month package, and includes WhatsApp support in the duration of the consults.
Your Investment:
$325
Book Now
Testimonials
Hear from people I've worked with.
What's included?​
💗 8 or 12 weekly calls (depending on which package you choose)

💗 24/7 Whatsapp support with me

💗 Graphic printable charts to help you remember the plan (see below)

💗 24+ bite-sized videos from my Anokhay program to enhance your understanding

💗 Access to my exclusive Anokhay Facebook group
💗 Discounts for any of my other programs during the year of your booking
Your Investment?
It's $5000 or $2500 (for Pakistani residents) for the 2-month program (8 calls package)
- Can be broken into 2 months installment